Explore Barbados in Five Days.
Explore everything there is to see in Barbados. Offering a bit of everything for those who want to discover as much of Barbados as possible. Visit historic landmarks such as Morgan Lewis Windmill, St John's Church, and the UNESCO-listed Garrison Historic Area, as well as taking in the views from Cherry Tree hill and Bathsheba beach.
Our customisable experiences are designed for persons who:
are too busy and you don't have time to plan anything.
 want to experience everything the island has to offer.
do not have a clue about what to do.
are just "lazy".
What's included in this experience?
Included in our Ultimate Barbados Holiday experience which is designed to get the most from your visit. You can customise your experience by logging into your Soca Islands account.
Accommodations
Your choice of single, double, triple or quad occupancy rooms at Hilton Hotel, Accra Beach Hotel or Blue Horizon Hotel.
Airport Transfers and Ground Transportation
Pick-up from and, drop-off to the airport. We arrange daily transportation (private and group) from your accommodation to the events on your itinerary. Additional transportation services are available on request.
We do not include the flights, but we will help you to book the best fight based on your location. No matter where you are flying from we will help you pick the best connections to join the tour on time.
Barbados Island Tours
Visit the many sites and adventures this beautiful island has to offer. Click here to download our guide to learn more about this Caribbean Island.
Travel Insurance
A vacation can be an expensive proposition, with a lot of nonrefundable costs. We help you protect your trip with travel insurance.
Concierge Service
Your wish is our command. Just let us know what else you need to enhance your holiday experience and we will get it done for you.
The price reflects the itinerary displayed on this page and is designed to give you an idea of the budget required for this destination. During the trip-planning process, Soca Islands can customise your itinerary around your budget. Please be advised that flights are NOT included.
| | | | |
| --- | --- | --- | --- |
| | double occu. | triple occu. | quad occu. |
| Price per person | $1,880 USD/per | $1,540 USD/per | $1,375 USD/per |
This itinerary has been crafted by our team with one idea in mind: to inspire you. Every aspect can be customised to your specific needs, budget and your interests, from duration to accommodation and activities.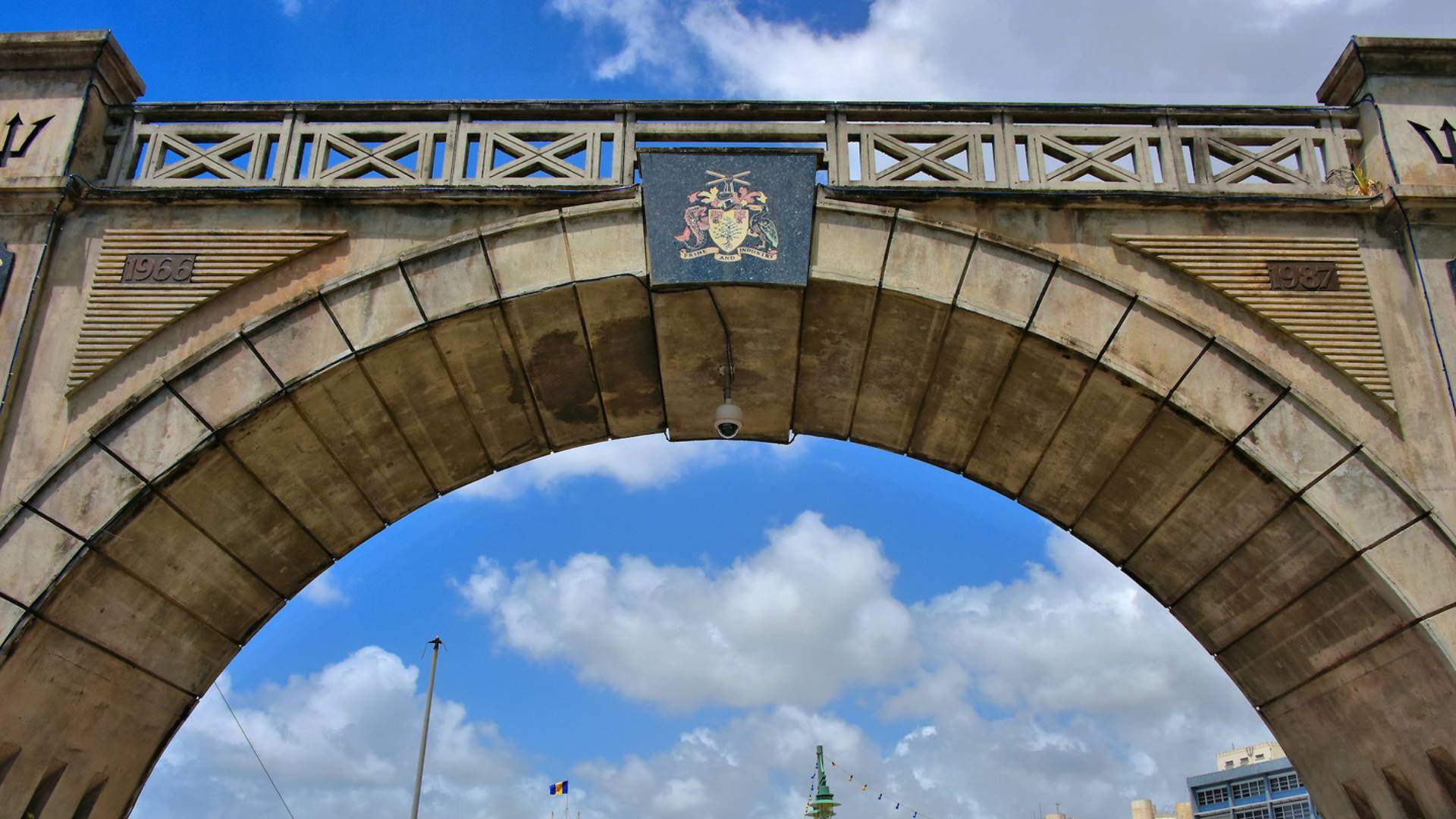 Day one: Arrival in Barbados
You arrive on the beautiful island of Barbados to begin your week of adventure. We pick you up from Grantley Adams International Airport and take you to your accommodation to get settled in.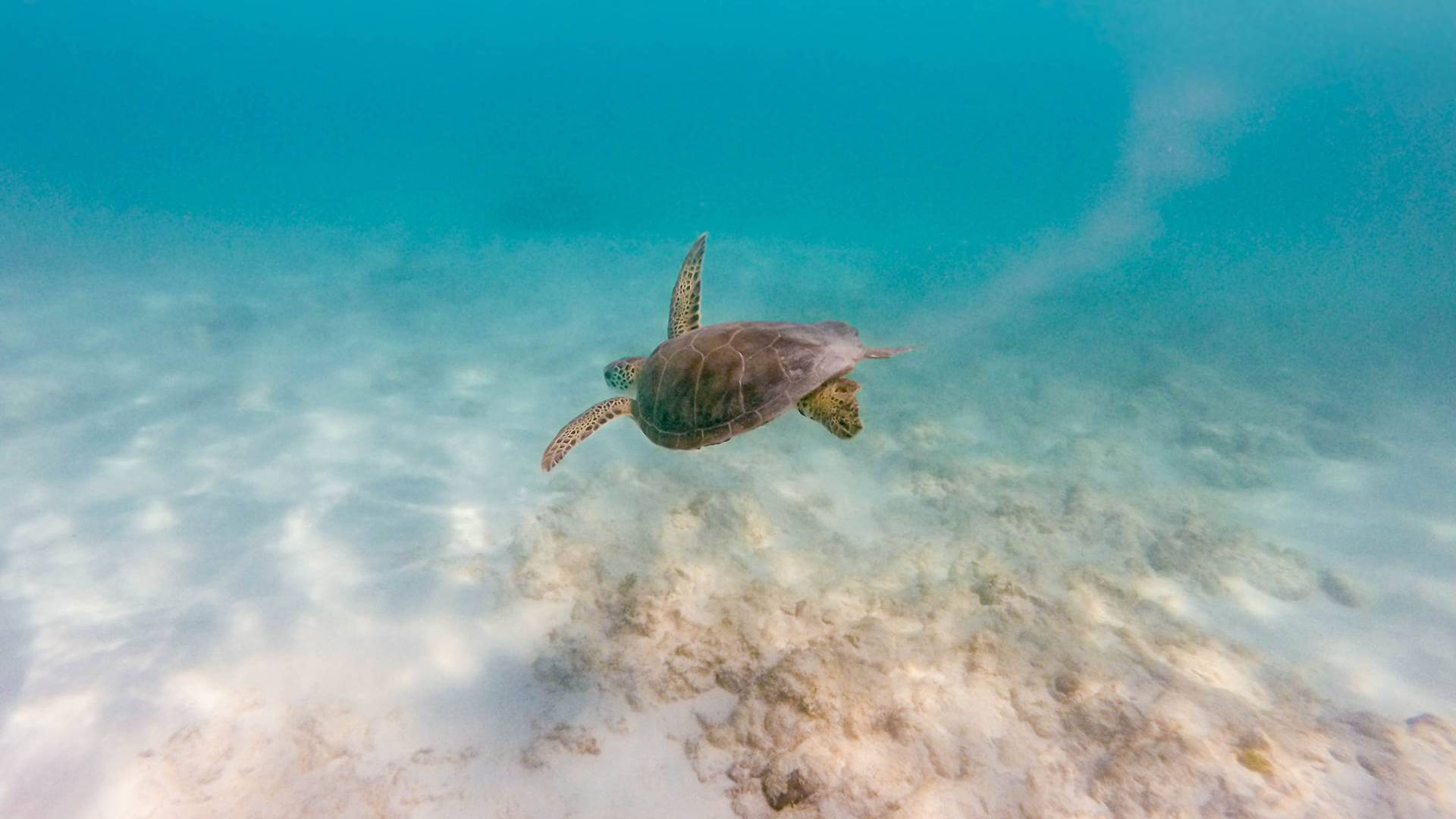 Day two: Catamaran cruise from Bridgetown
Today we cruise on the Caribbean Sea aboard a catamaran, go snorkeling with sea turtles and explore shipwrecks.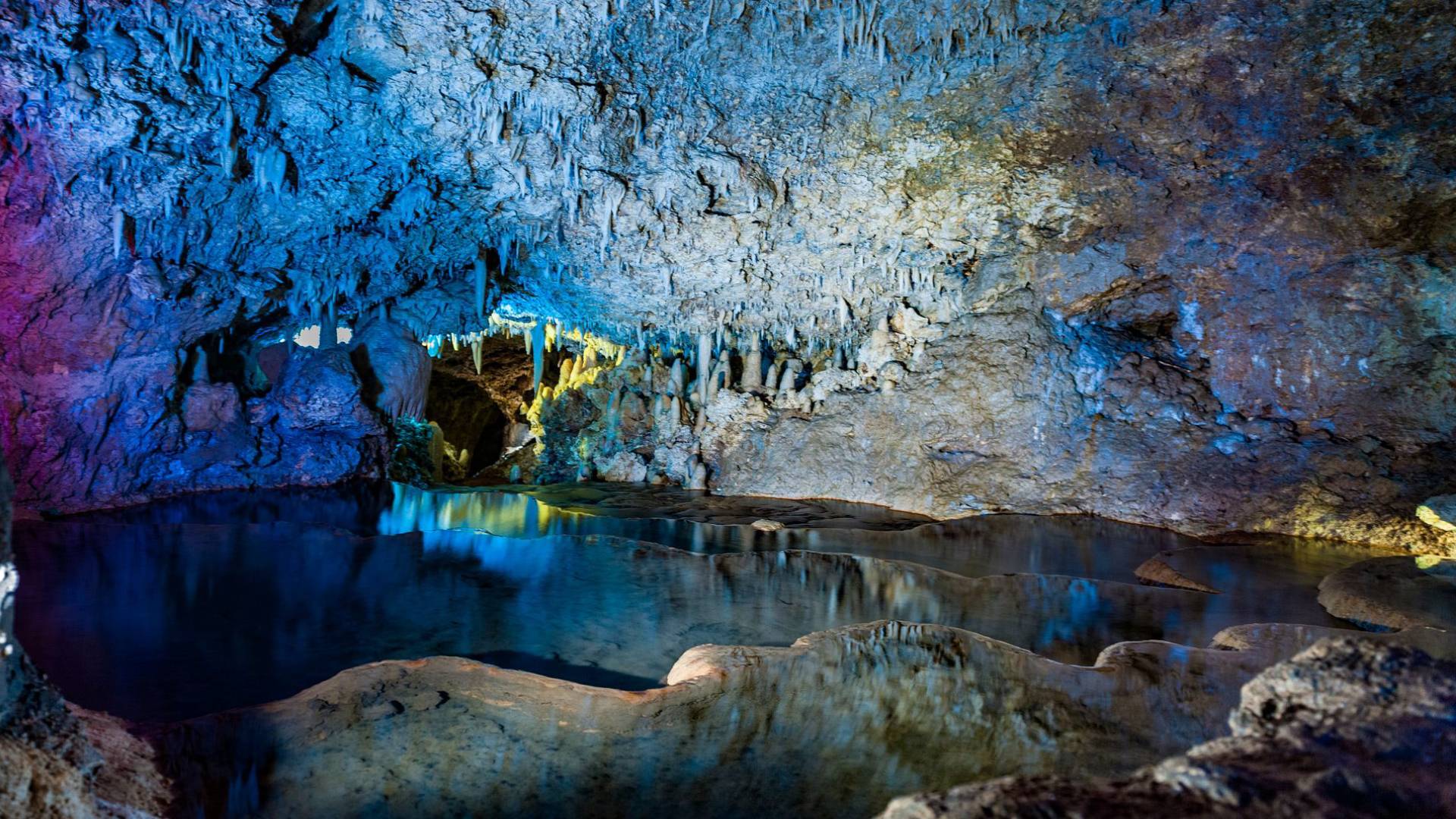 Day three: Harrison's Cave and St Nicolas Abbey Tour
Today we explore one of Barbados' most impressive natural wonders and tour a historic plantation. First, we visit Harrison's Cave and marvel at the unique limestone cavern. Next, we take a tour of St. Nicholas Abbey, a 17th-century plantation house that is now home to a popular rum distillery and sample some St. Nicholas Abbey rum.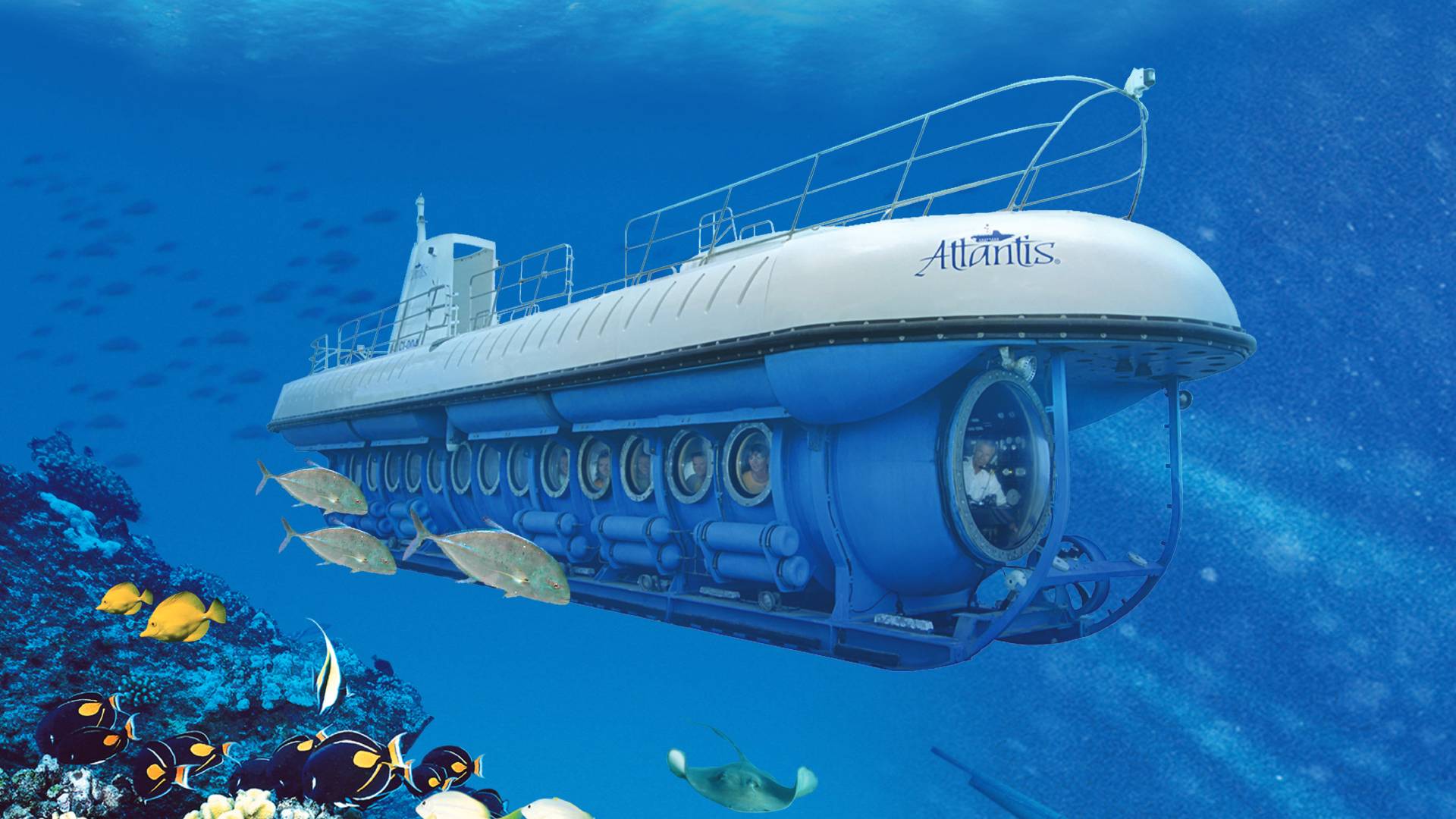 Day four: Atlantis Submarine night tour
Tonight we check out the vibrant coral reefs and exotic marine life of Barbados. We hop aboard the Atlantis Submarine and discover the wonders of the ocean on a thrilling nocturnal tour. Reaching depths of up to 150 feet (46 meters), we'll have chance to spot rare nocturnal marine life, admire the illuminated corals, and see what happens underwater after-dark.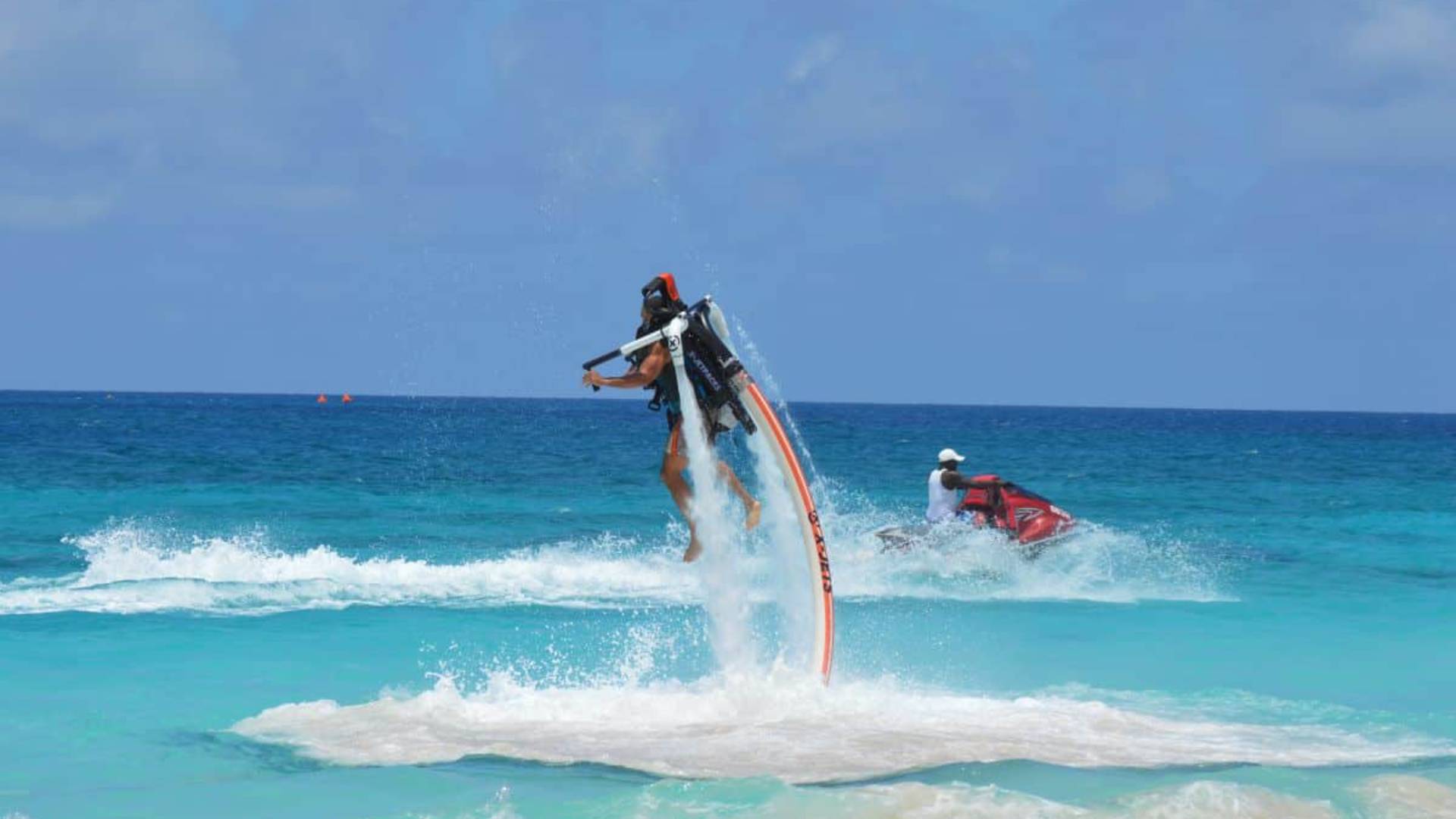 Day five: Jetblade in Barbados
Today we jetblade over the waters of Barbados. After our safety briefing, we get fitted for a life jacket, then head out into the water to experiment with our jetpack. We fly high over the surface of the water using jet propulsion, getting views of the surrounding island coast.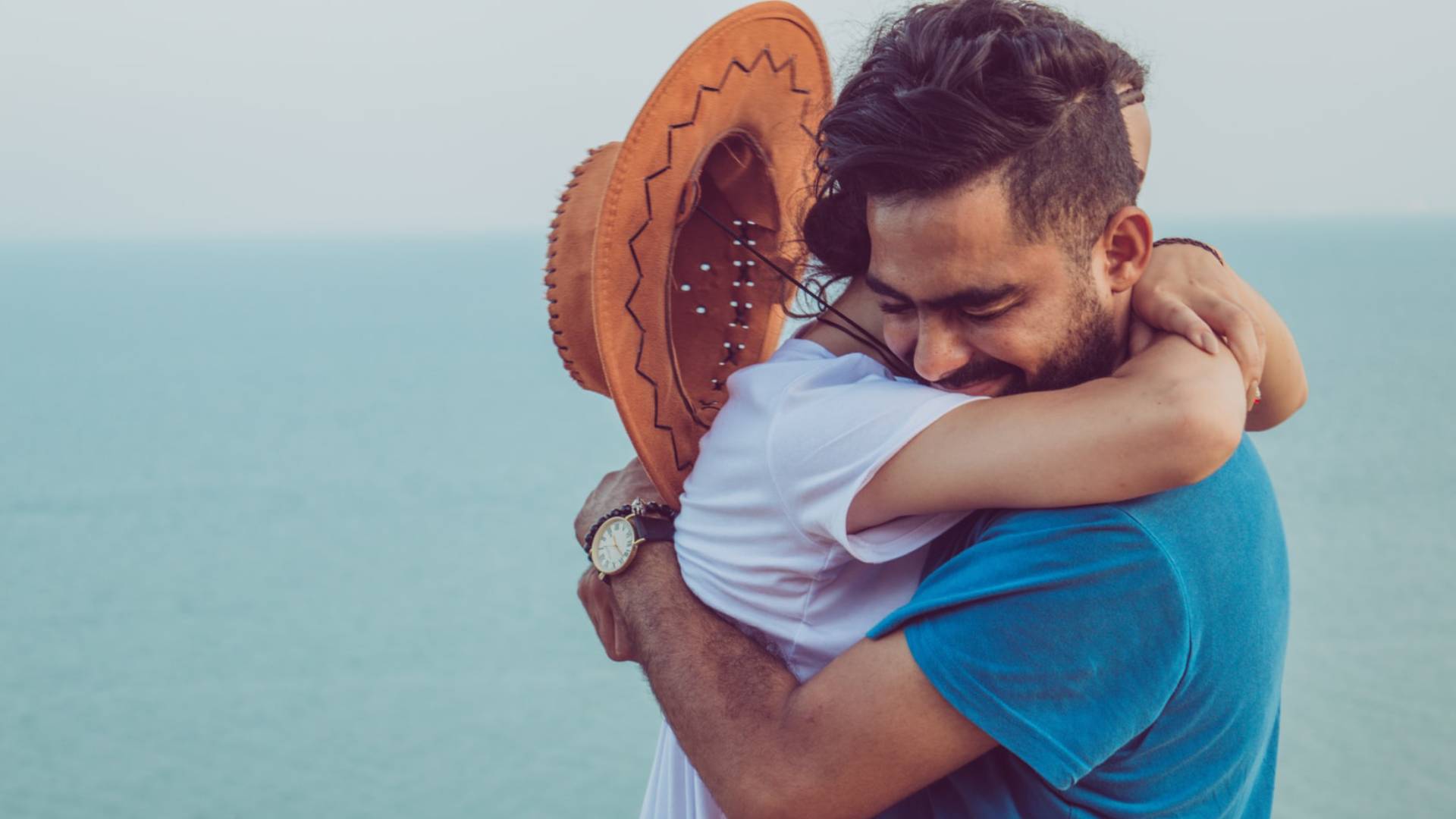 Day six: Depart Barbados
We hug, cry and say our goodbyes, while reflecting on the memories created over the past five days. We drop you off safely to the airport so you can catch your return flight.
Initial Deposit: $500

Soca Islands provides you with the most flexible payment plan making it super easy and affordable to book your Barbados holiday adventure.
The down payment is paid when you officially sign up for a Soca Islands experience to secure your spot. When you make this first payment, it shows us your serious commitment to the experience and gives us the confidence to start booking all of your arrangements on your behalf. After that a monthly payment of no less that $250 is required at the end of each month until the cost of the experience is paid off in full.
Barbados travel information.
Capital: Bridgetown
Time Zone: GMT -04:00
Driving: On the left
Electricity: 110 V
Currency: Barbados Dollar. 1USD = 2BBD
Airport: Grantley Adams International Airport
Barbados is one of the most diverse and active destinations, offering some amazing sights and attractions. Activities range from submarine tours to cave exploration; jeep safaris to heritage tours; exciting Caribbean nightlife to fine dining. Simply everything you'd want on a Caribbean vacation.
Barbados is sophisticated and casual, warm and friendly, and forever distinctively charming. From luxury to intimate, expensive to affordable there is something for every taste and budget here. You'll be seduced by the warmth of its welcome and by the natural delights of this Caribbean island.
Feel the doors of your imagination open wide when you discover Barbados for therein lies the magic of this island, where you are limited only by your dreams and fancies. With every precious pearl of experience, your Barbados vacation will be one to remember.
There is just so much to do – so many treasures to uncover – as you soak up the warmth and enjoy the comforts of this beautiful island. Land lubbers and sea farers alike can have their pick of surf and turf activities appropriate for all ages and stages of calm or daredevil delight! Singles, lovers, friends and families also have rich and plentiful options to choose from. Whether you want to swim or sunbathe, party and play hard or enjoy art, culture and cuisine at its best, it's right here waiting for you.
Taken from www.visitbarbados.org
While you're here, check these out too!