Ten Days in Barbados, Grenada and St. Lucia.
Over ten days we explore the islands of Barbados, Grenada and St. Lucia. Our customisable experiences are designed for persons who:
are too busy and you don't have time to plan anything.
 want to experience everything the island has to offer.
do not have a clue about what to do.
are just "lazy".
What's included in this experience?
Included in our Barbados, Grenada and St. Lucia Holiday experience which is designed to get the most from your visit. You can customise your experience by logging into your Soca Islands account.
Accommodations
Your choice of single, double, triple or quad occupancy rooms at Blue Horizon Hotel, Grooms Beach Resort and Bay Gardens Inn.
Airport Transfers and Ground Transportation
Pick-up from and, drop-off to the airport. We arrange daily transportation (private and group) from your accommodation to the events on your itinerary. Additional transportation services are available on request.
We do not include the flights, but we will help you to book the best fight based on your location. No matter where you are flying from we will help you pick the best connections to join the tour on time.
Barbados, Grenada and St. Lucia Island Tours
Visit the many sites and adventures this beautiful island has to offer. Click here to download our guide to learn more about these Caribbean islands.
Travel Insurance
A vacation can be an expensive proposition, with a lot of nonrefundable costs. We help you protect your trip with travel insurance.
Concierge Service
Your wish is our command. Just let us know what else you need to enhance your holiday experience and we will get it done for you.
The price reflects the itinerary displayed on this page and is designed to give you an idea of the budget required for this destination. During the trip-planning process, Soca Islands can customise your itinerary around your budget. Please be advised that flights are NOT included.
| | | | |
| --- | --- | --- | --- |
| | double occu. | triple occu. | quad occu. |
| Price per person | $3,799 USD/per | $3,399 USD/per | $3,299 USD/per |
This itinerary has been crafted by our team with one idea in mind: to inspire you. Every aspect can be customised to your specific needs, budget and your interests, from duration to accommodation and activities.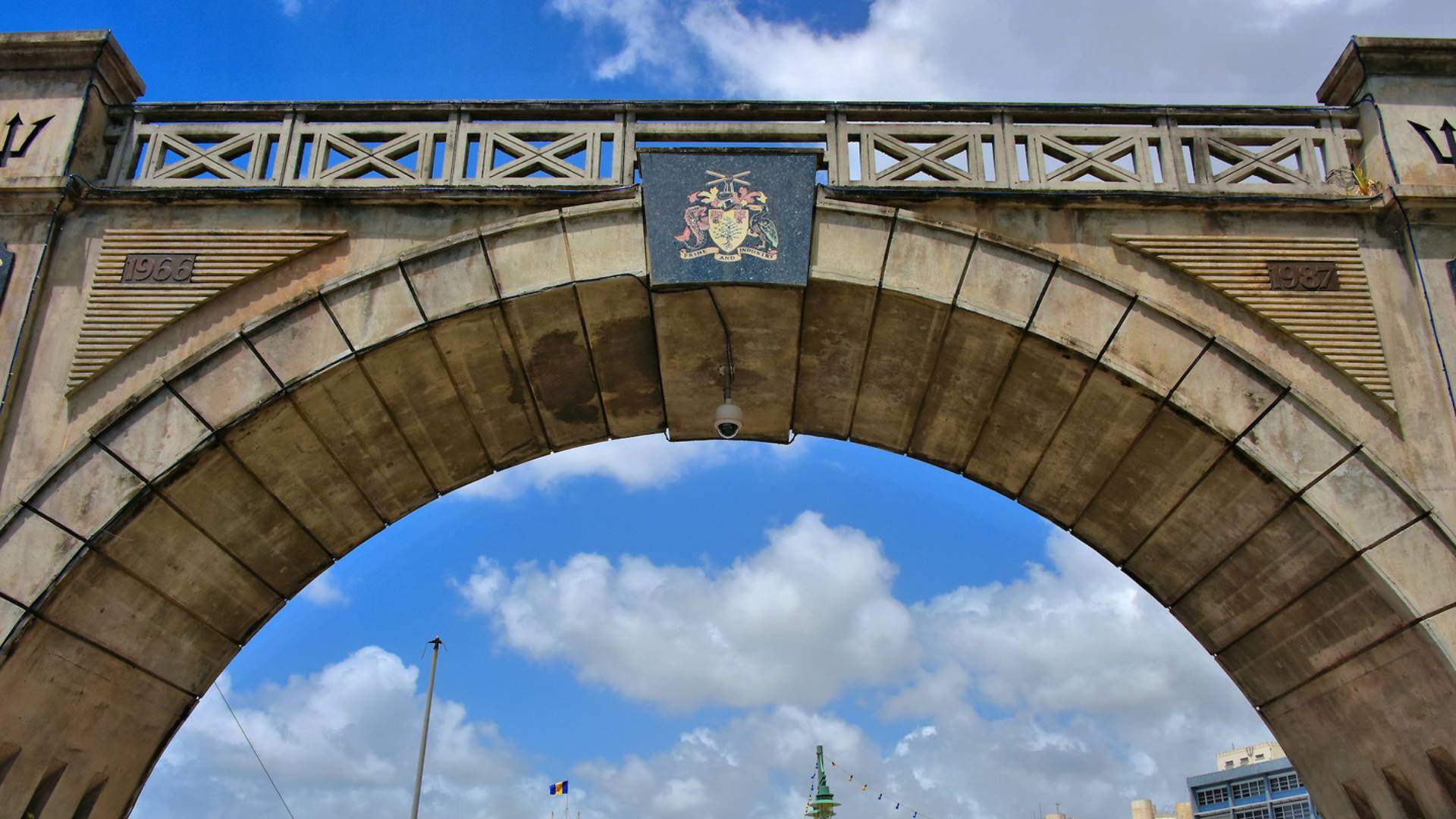 Day one: Arrival in Barbados
You arrive on the beautiful island of Barbados to begin your week of adventure. We pick you up from Grantley Adams International Airport and take you to your accommodation to get settled in.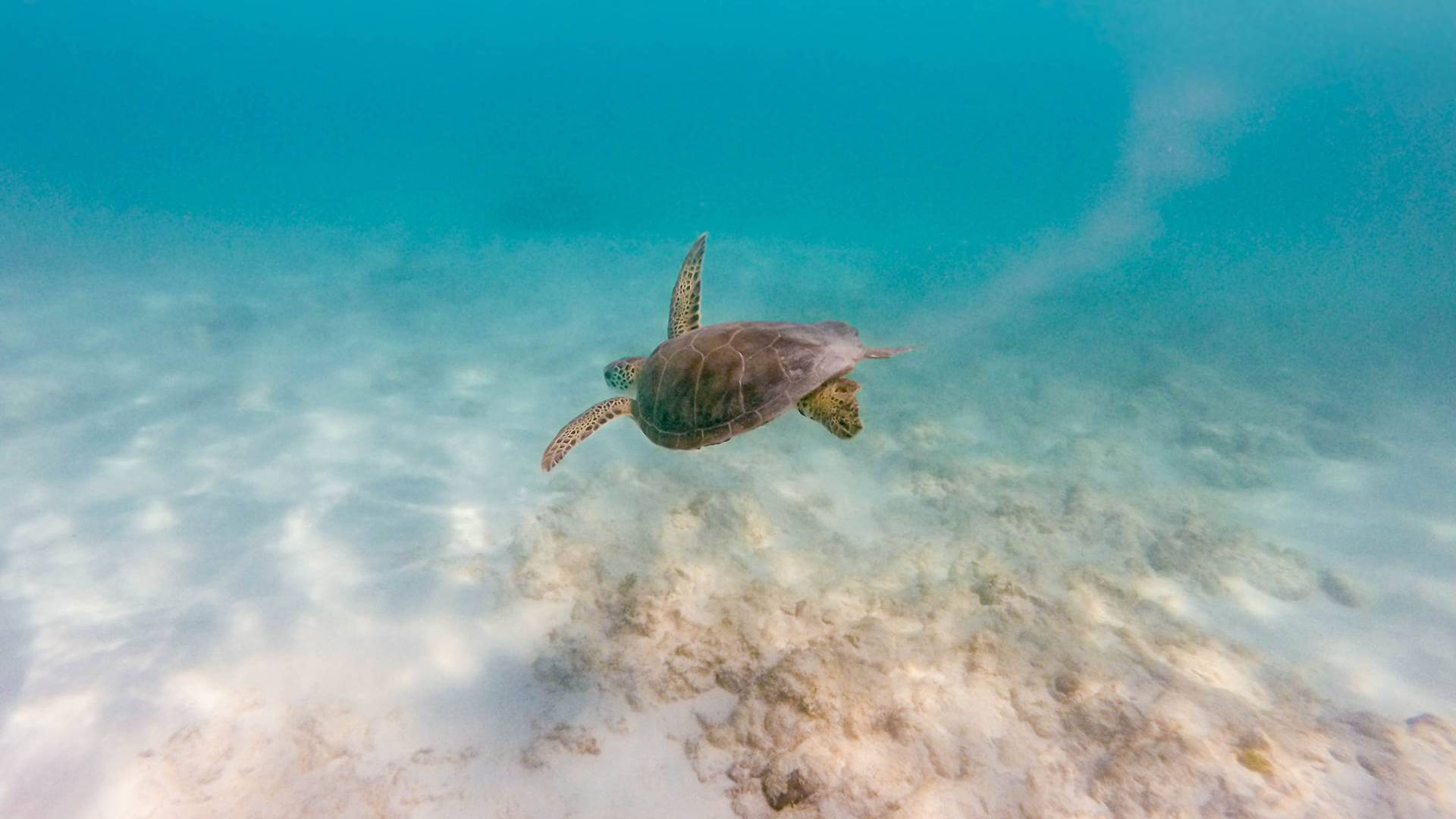 Day two: Catamaran cruise from Bridgetown
Today we cruise on the Caribbean Sea aboard a catamaran, go snorkeling with sea turtles and explore shipwrecks.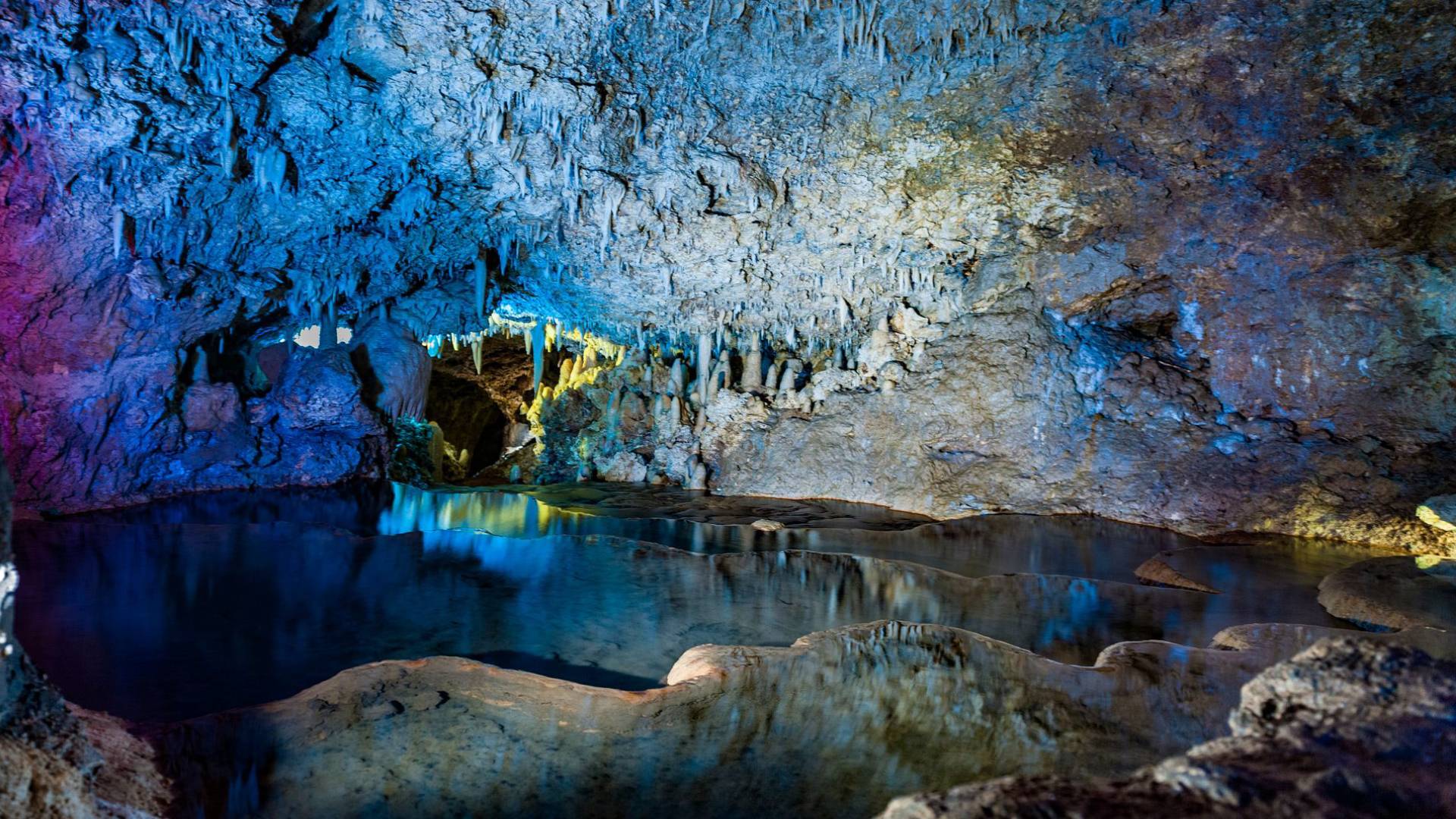 Day three: Harrison's Cave and St Nicolas Abbey Tour
Today we explore one of Barbados' most impressive natural wonders and tour a historic plantation. First, we visit Harrison's Cave and marvel at the unique limestone cavern. Next, we take a tour of St. Nicholas Abbey, a 17th-century plantation house that is now home to a popular rum distillery and sample some St. Nicholas Abbey rum.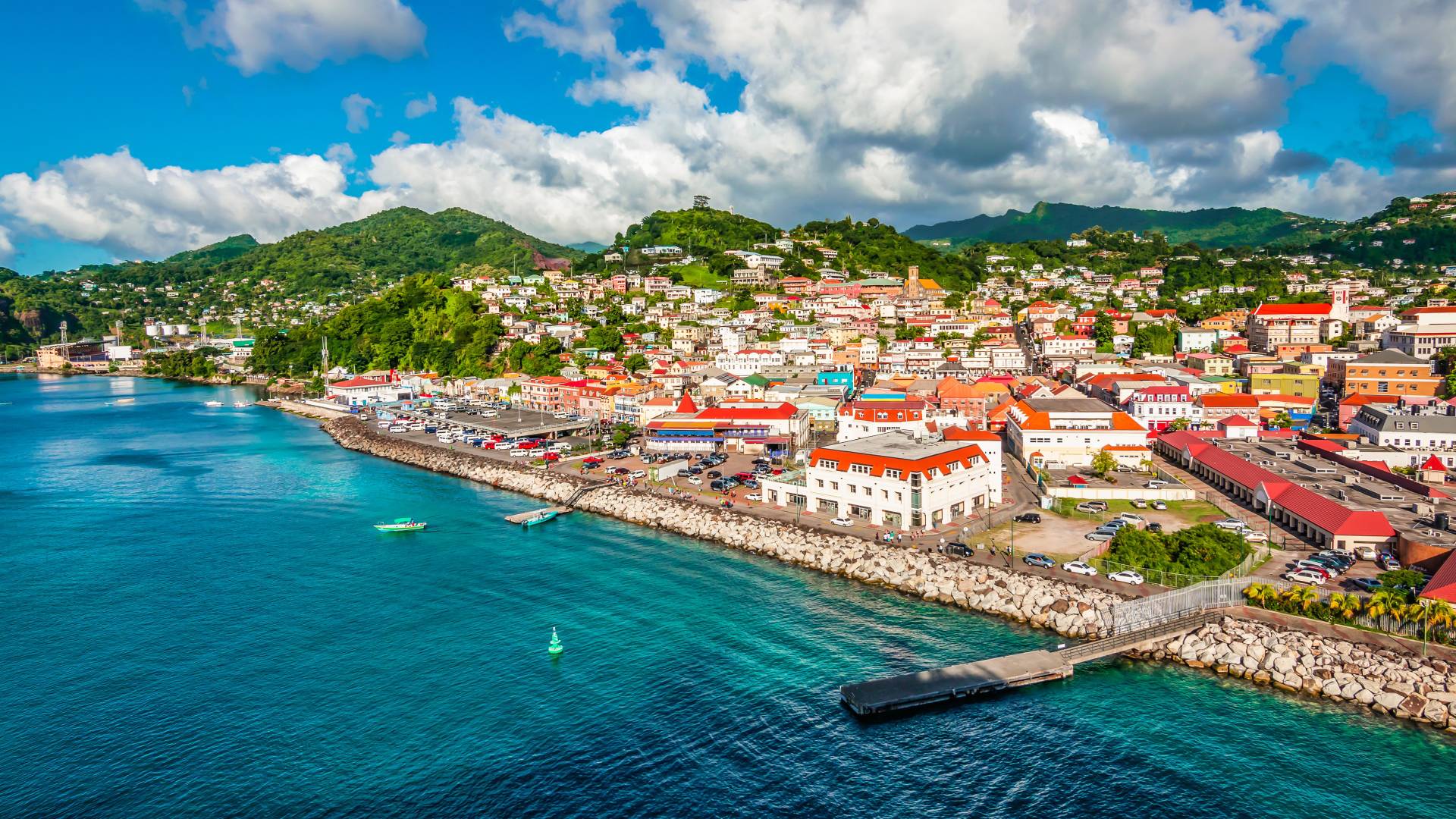 Day four: Arrival in Grenada
You arrive on the beautiful island of Grenada to begin your week of adventure. We pick you up from Maurice Bishop International Airport and take you to your accommodation to get settled in.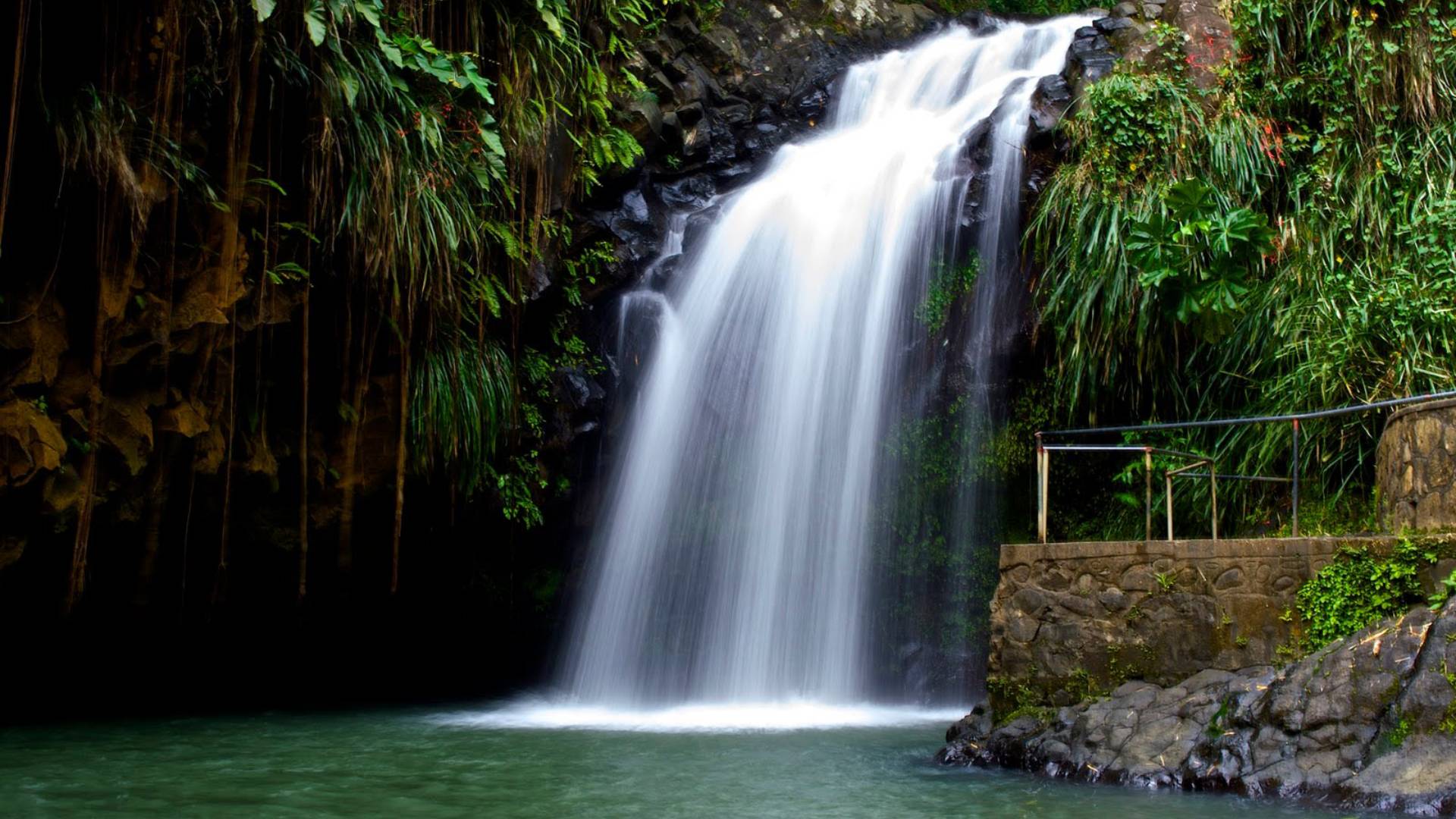 Day five: Rainforest and waterfall dune buggy adventure
Today we explore the lush rainforests of Grenada with a two-seater dune buggy, easily navigating the rugged coastal and mountain trails as we make our way to the Annandale Waterfalls. We also visit Grand Etang Lake and Reserve.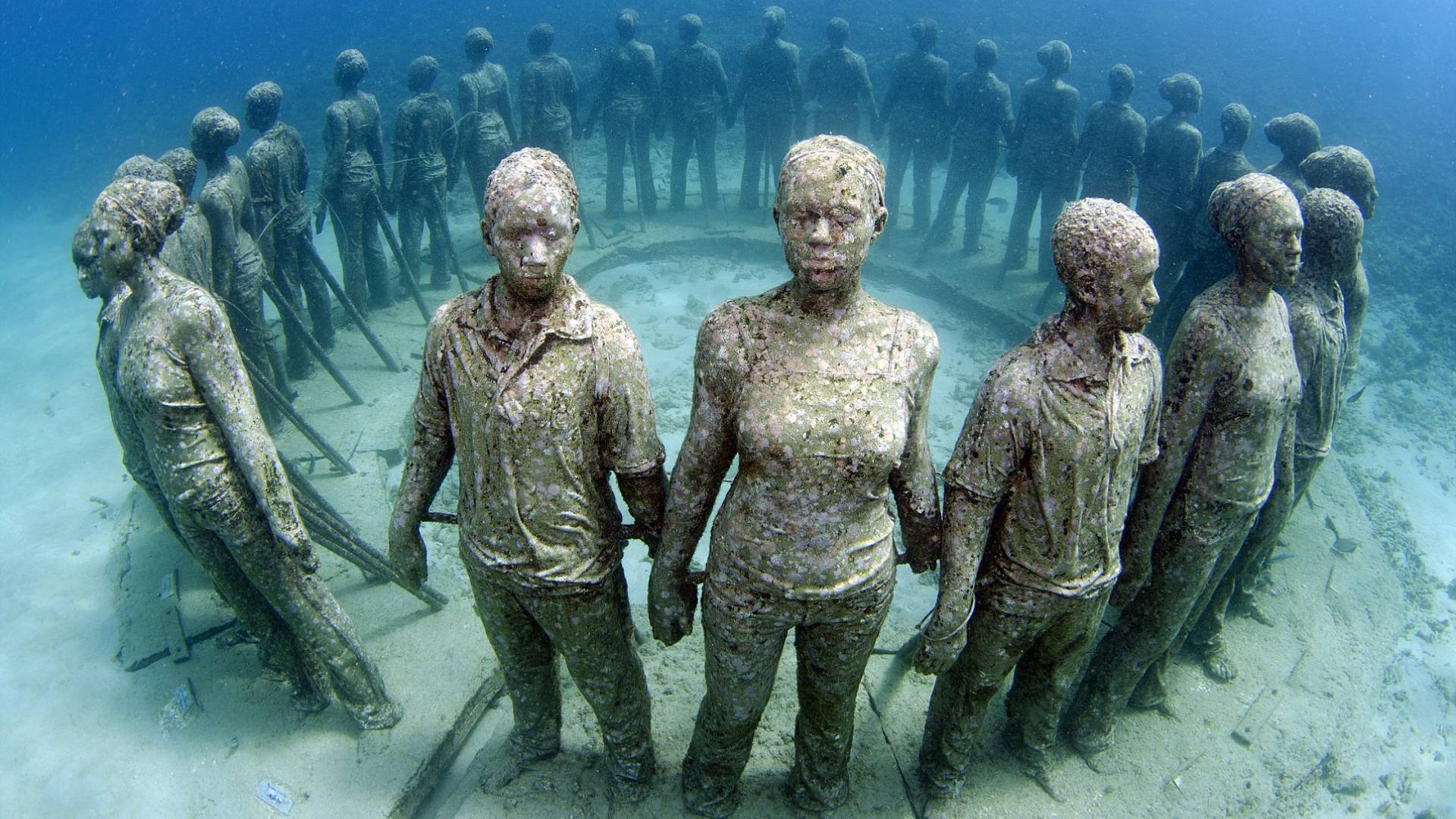 Day six: Day sail aboard 57 foot luxury catamaran
Today we relax and delight in Grenada from the sea side with its beautiful bays and beaches while lounging about in beanbags or a hammock on the XL bow nets with a cold beverage in hand. The activities on the day include swimming, snorkeling Grenada's famous underwater sculpture, kayaking, paddle boarding and more.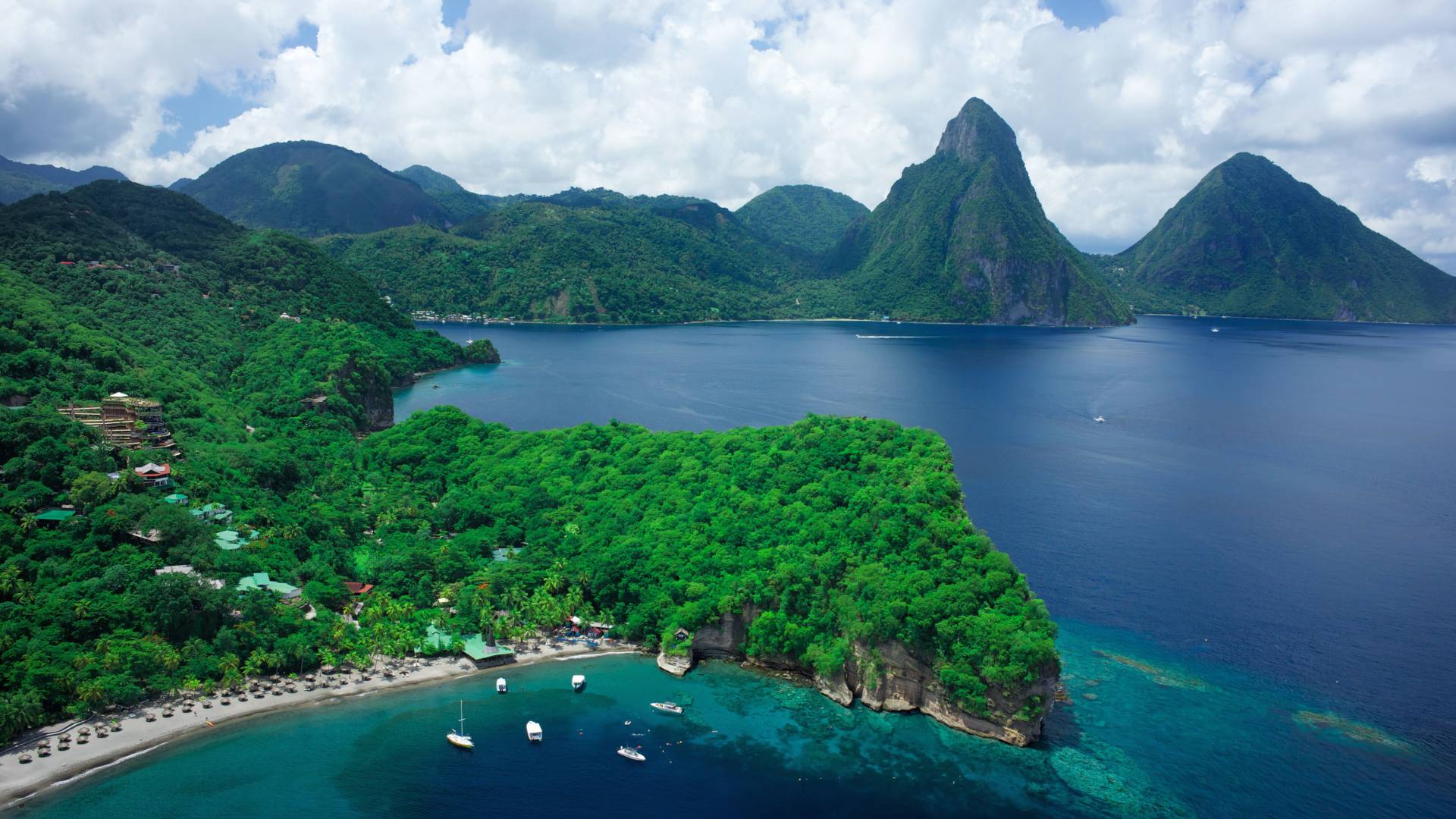 Day seven: Arrival in St. Lucia
You arrive on the beautiful island of St. Lucia to begin your week of adventure. We pick you up from the airport and take you to your accommodation to get settled in.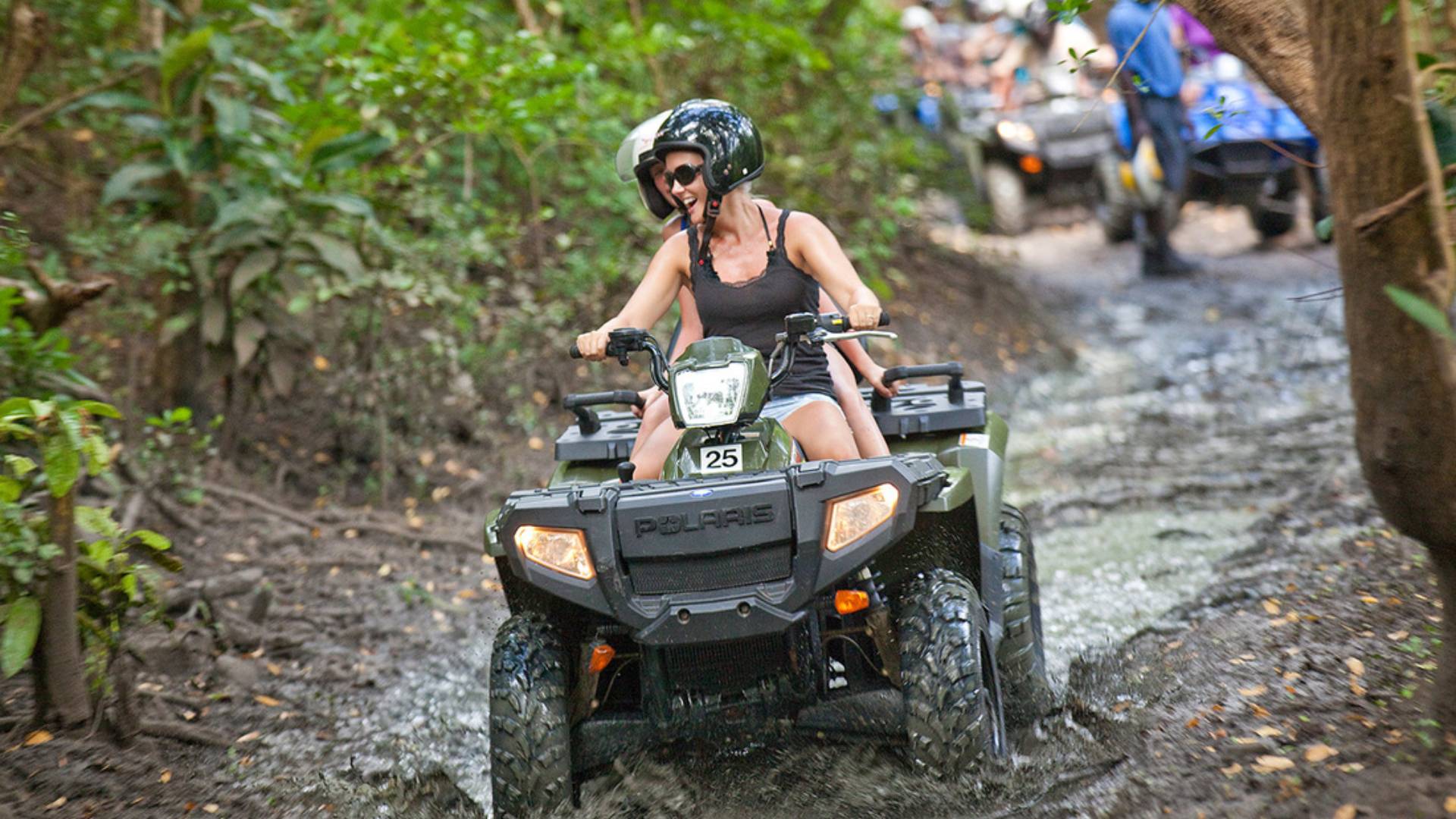 Day eight: ATV tour and Gros Islet street party
Today we go riding on an ATV (all-terrain vehicle) through lush tropical forest, while taking in the spectacular views as we ride down nature trails through rural farming communities, plantations and past historical sites. Afterwards we head back to the hotel for a bit before going to Gros Islet for its weekly street party for tropical drinks and fried fish.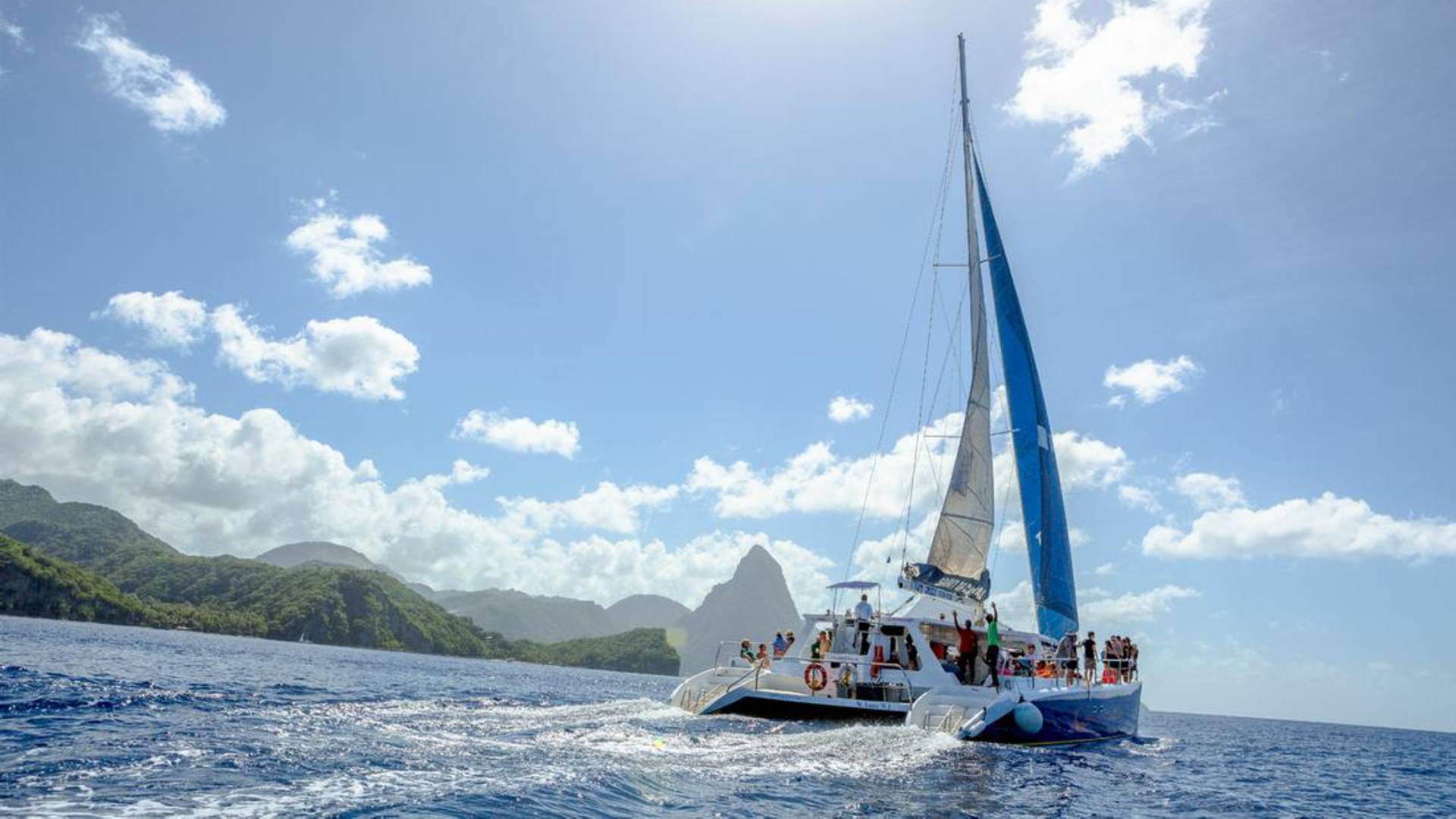 Day nine: Full-day catamaran sightseeing cruise with snorkeling
Today we cruise around St Lucia aboard a catamaran during an 8-hour excursion while sipping rum drinks from the open bar. We then go ashore to explore sites like Morne Coubrail Estate, the sulphur springs, Toraille Waterfall and the quaint town of Soufriere. Finally we  explore the underwater world in Anse Cochon and Marigot Bay.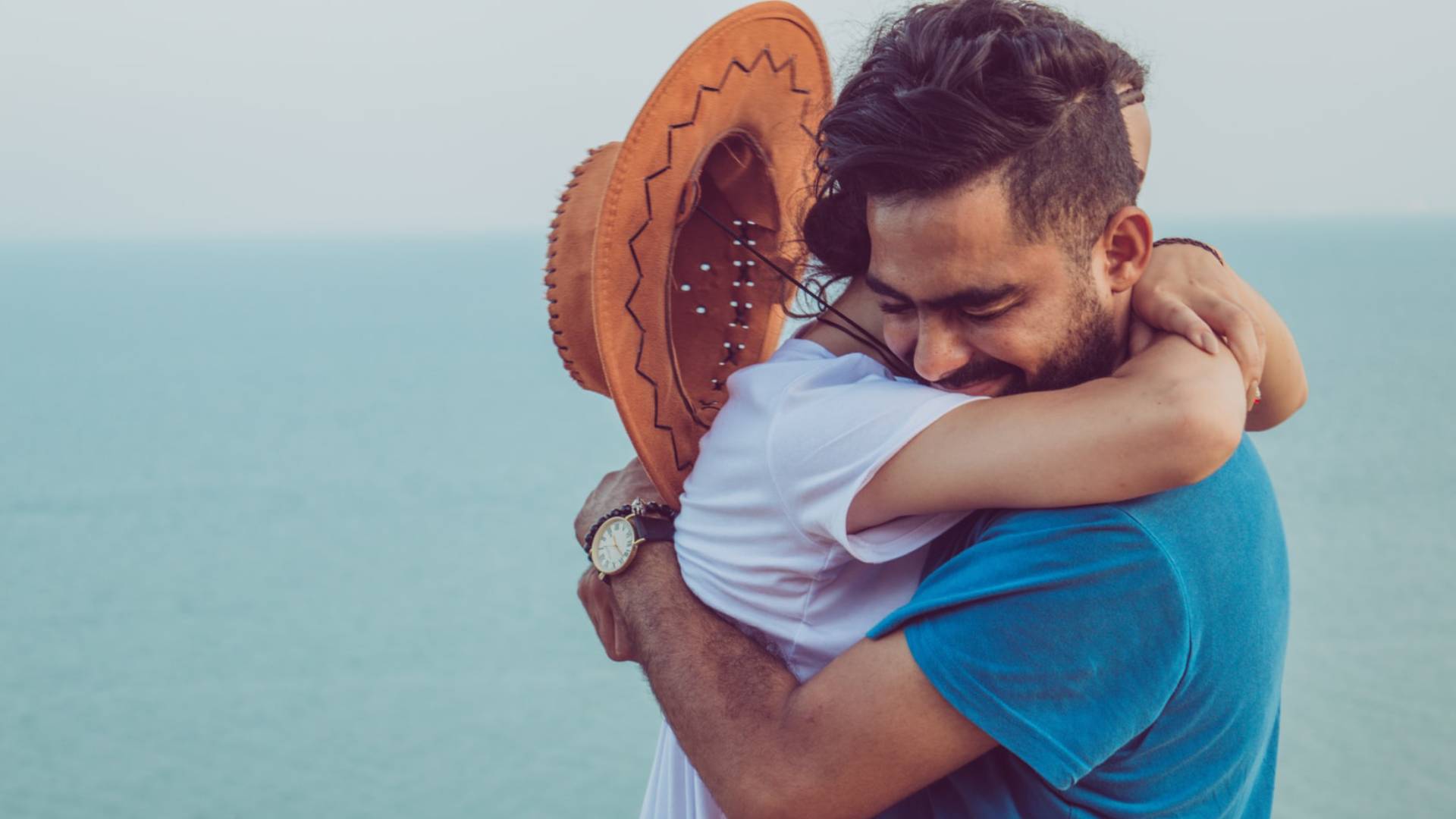 Day ten: Depart Barbados
We hug, cry and say our goodbyes, while reflecting on the memories created over the past five days. We drop you off safely to the airport so you can catch your return flight.
Initial Deposit: $500

Soca Islands provides you with the most flexible payment plan making it super easy and affordable to book your Barbados holiday adventure.
The down payment is paid when you officially sign up for a Soca Islands experience to secure your spot. When you make this first payment, it shows us your serious commitment to the experience and gives us the confidence to start booking all of your arrangements on your behalf. After that a monthly payment of no less that $250 is required at the end of each month until the cost of the experience is paid off in full.
Barbados travel information.
Barbados
Barbados is one of the most diverse and active destinations, offering some amazing sights and attractions. Activities range from submarine tours to cave exploration; jeep safaris to heritage tours; exciting Caribbean nightlife to fine dining. Simply everything you'd want on a Caribbean vacation.
Barbados is sophisticated and casual, warm and friendly, and forever distinctively charming. From luxury to intimate, expensive to affordable there is something for every taste and budget here. You'll be seduced by the warmth of its welcome and by the natural delights of this Caribbean island.
Grenada
Grenada, with its unspoilt landscapes, has the perfect balance, appealing to the interest of adventure lovers, beach dwellers, or couples looking for a romantic destination. On our picturesque and petite island, you can go for a swim in the crystal clear waters of Grand Anse Beach to trekking through the rainforest of Seven Sisters Waterfalls, all within a day. This English-speaking nation has some of the friendliest people in the Caribbean, so, even if you happen to get lost, you will surely encounter other aspects of their vibrant culture and hospitality.
St. Lucia
Equal parts beauty and mystique, St. Lucia captivates anyone who sets foot on her coastline. Always evocative, she welcomes visitors with her soothing waves, warm beaches, and hospitable people. The only sovereign nation to be named for a woman, the island personifies adventure and inspiration. Her visitors invariably find themselves reluctant to leave and eager to return.
St. Lucia is the quintessential island paradise. Imagine the majestic peaks of the Pitons reaching to the heavens, the splendor of lush rainforests, and the hypnotizing blue-green waters of the Caribbean breaking just off shore. The island's landscape, people, customs, and cuisine intertwine to provide the perfect setting for the vacation of a lifetime.
Taken from www.visitbarbados.org, www.puregrenada.org, www.stlucia.org/en
While you're here, check these out too!